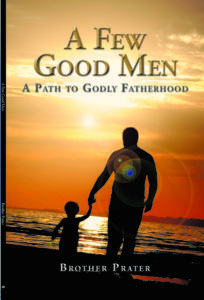 A Few Good Men is a book for both men & women. It gives you an in-depth look into the important role fathers play, especially their impact in a child's life. It shows you statistics and the impact inactive fathers have on the families. It also expresses many topics and issues men & women face from day to day. This book is considered a MUST READ by many people!!!

A Few Good Men was written to inform men the needs & responsibilities to their families, children, children's mother or spouse, dating tips, to inform women the needs of men & to give single women the qualities of a potential future husband &/or father to present &/or future children.

Plus, the book also includes several simple applications, encouragements, tools for handling different situations you may face in life & much, much more!